Formulas
Lightening Formula
30g PURE LIGHT Creme Lightener + 60g 10 Volume Creme Developer

Toning Formula
Formula 1: ChromaSilk Platinum Toners 15g Platinum Lilac + 15g Platinum Sand + 45g Zero Lift Creme Developer
Formula 2: ChromaSilk Platinum Toners 30g Platinum Sand + 45g Zero Lift Creme Developer

Application
Step 1: Prep
Prep the hair by spraying Purify and Revive PRIME generously throughout the hair, combing through for even distribution and allowing to sit for 3 minutes (no rinsing or shampoo required). This will diminish any hard water minerals prior to any chemical service.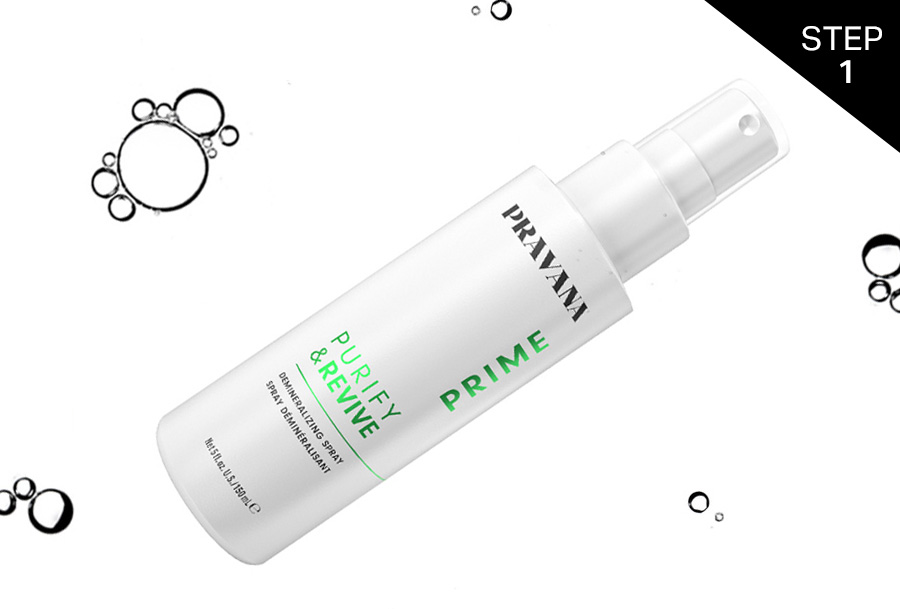 Pro Tip
Minerals are found in 85% of household water which can cause lightener to puff and swell or color to take inaccurately.
Step 2: Sectioning
Isolate the Fringe and take a Mohawk Section on the top of the head. Divide the Mohawk Section in half creating two smaller sections. Then take a 2" Hairline Halo Section all the way around the head beginning at the right temple and ending at the left temple. Twist the rest of the hair into a knot to keep it up and out of your way.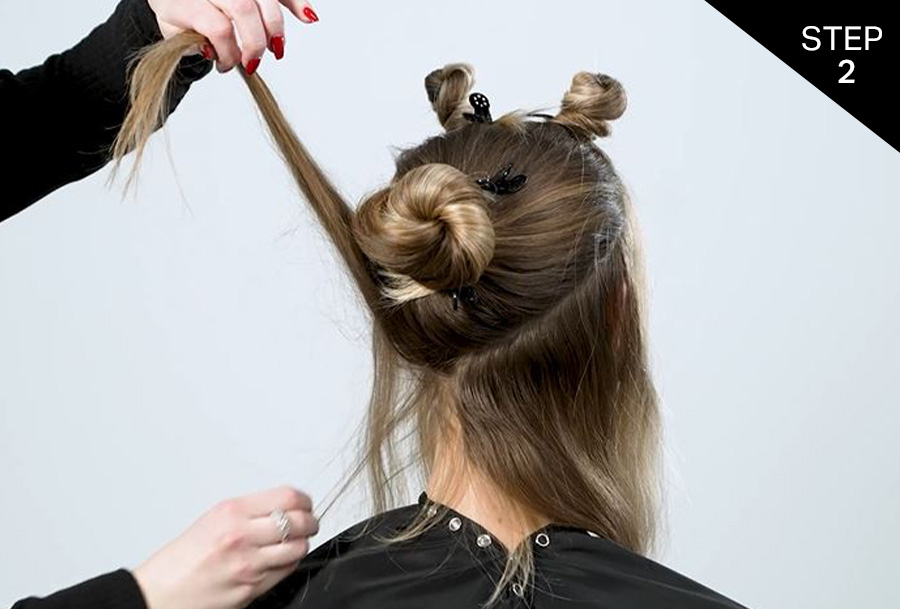 Step 3: Highlighting – Back and Mohawk Sections
Beginning in the nape area, create 3 micro-stitches (- – – – -) within the Hairline Halo and repeat on the other side. Continue throughout the back of the head with 3 teased stitches (__ __ __) on each side. In the Mohawk Sections, alternate between a micro stitch and a teased stitch leaving out hair in between.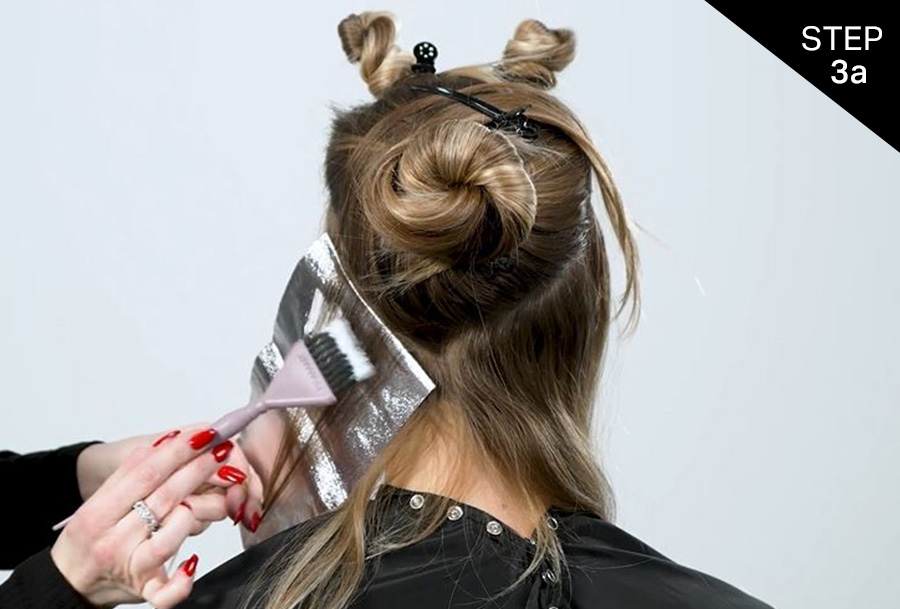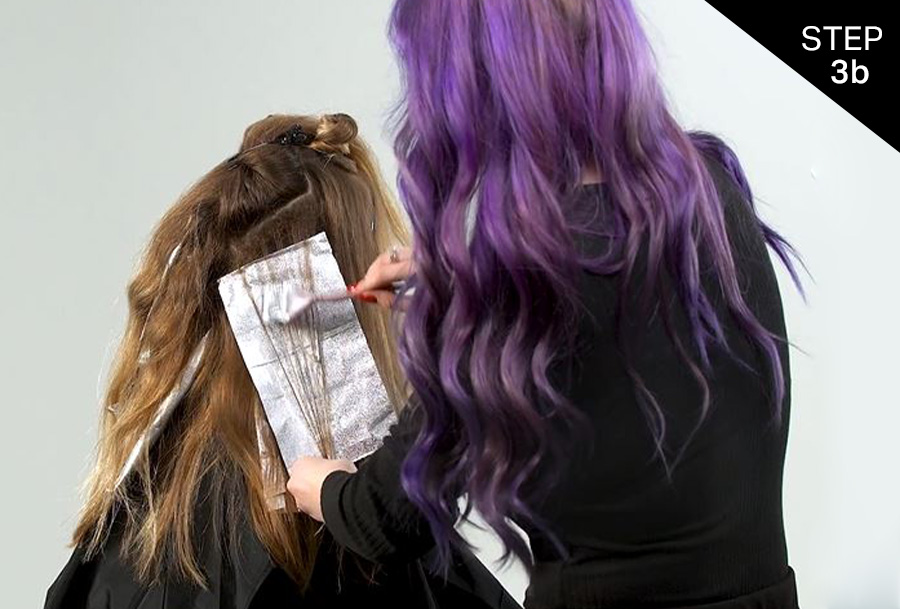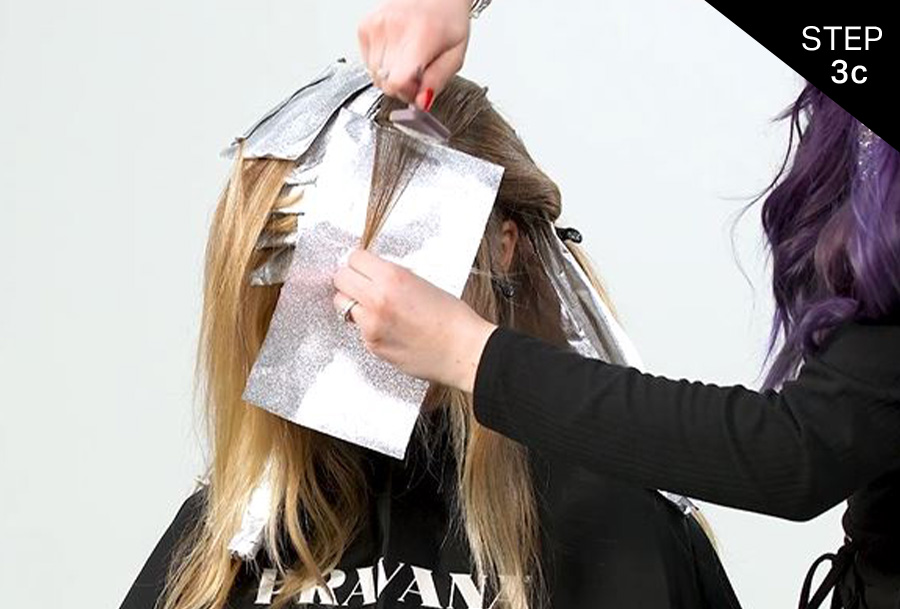 Pro Tip
Teased highlights create a diffused look for a softer grow-out.
Process at room temperature checking every 5-10 minutes until you have reached a Level 9/10. Shampoo the hair with Intense Therapy Cleanse and towel-dry well.
Step 4: Highlighting – Fringe and Face Frame
Continue highlighting the Fringe and Face Frame with micro stitches (- – – – -).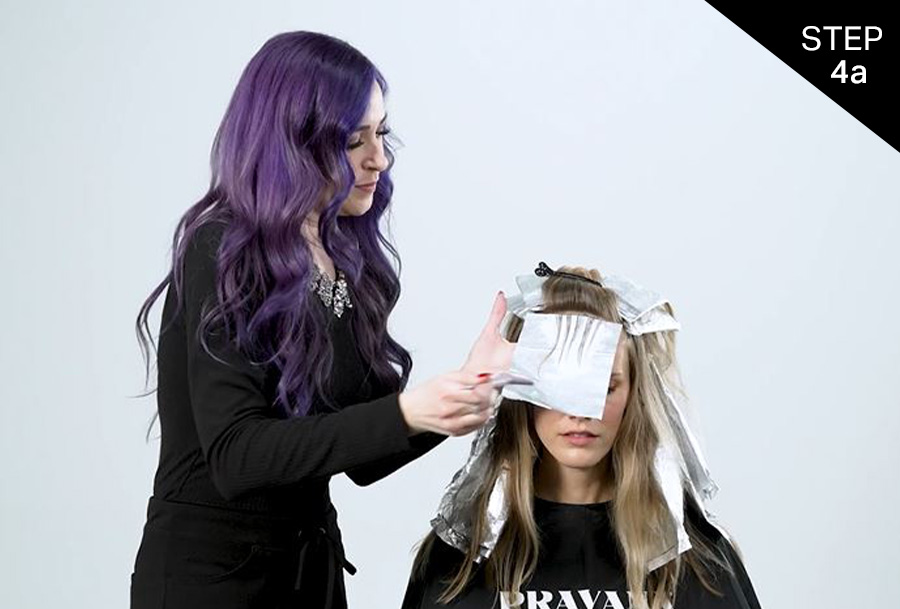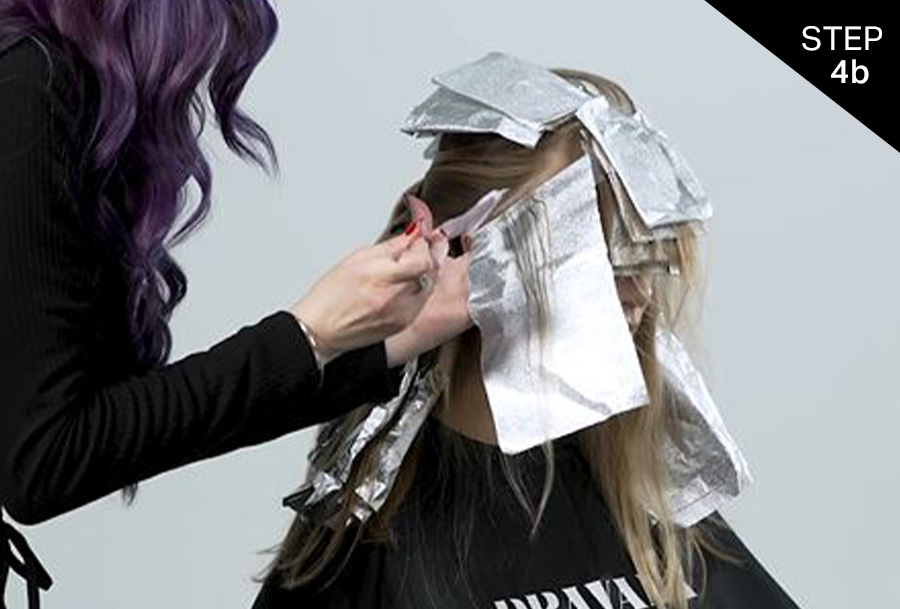 Step 5: Toning
Apply Toning Formula 1 to the base first, then apply Toning Formula 2 to the mid-lengths and ends.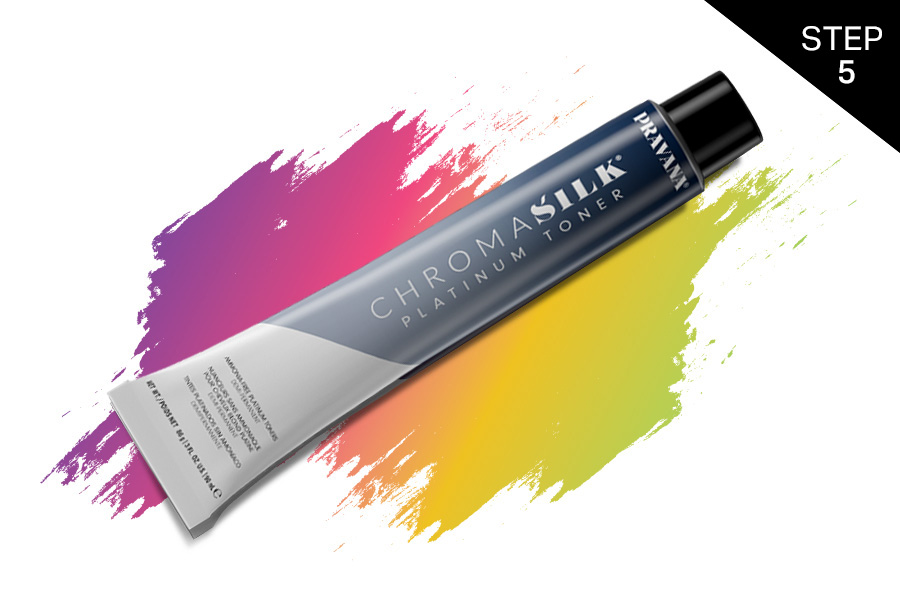 Pro Tip
ChromaSilk Platinum Toners neutralize unwanted warmth in as little as 5 minutes, but may be left on up to 10 minutes for full tonal deposit.
Process 5 minutes at room temperature. Rinse well and apply Intense Therapy Condition.
Reveal