Formulas
Lightening Formula
30g Pure Light Ultra Lightener + 60g 10 Volume Creme Developer
Base Formulas
Formula 1: 30g ChromaSilk Creme Hair Color 6.46 + 45g 10 Volume Creme Developer
Formula 2: 30g ChromaSilk Creme Hair Color 7.4 + 45g 10 Volume Creme Developer
Formula 3: 30g ChromaSilk Creme Hair Color 8.43 + 45g 10 Volume Creme Developer
Overlay Formula
15g ChromaSilk Creme Hair Color 8.43 + 15g ChromaSilk VIVIDS Everlasting Enchanted Pink
+ 5g ChromaSilk VIVIDS Everlasting Pastel Potion + 52g 10 Volume Creme Developer
Application
Step 1: Prep
Prep the hair by spraying Purify and Revive PRIME generously throughout the hair, combing through for even distribution and allowing to sit for 3 minutes (no rinsing or shampoo required). This will diminish any hard water minerals prior to any chemical service.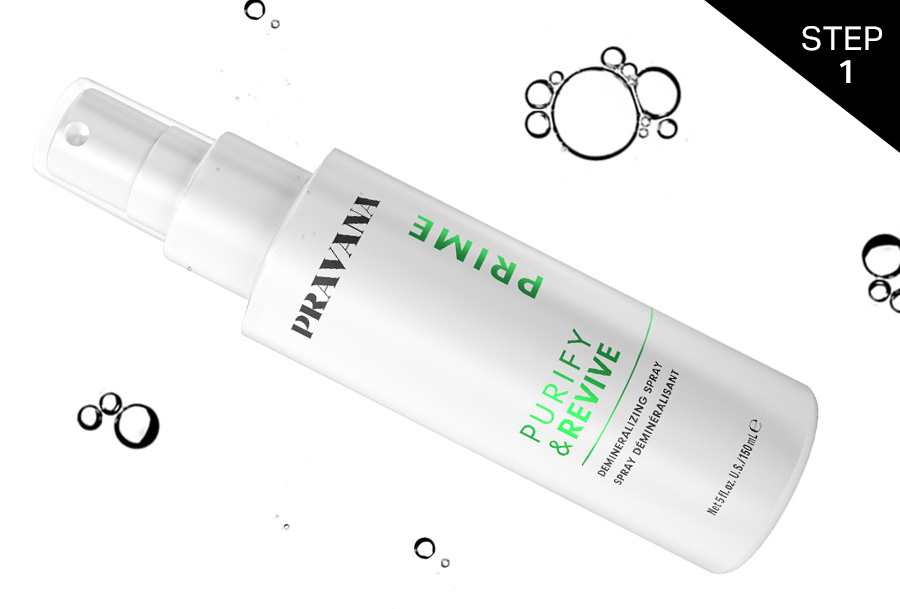 Pro Tip
Minerals are found in 85% of household water which can cause lightener to puff and swell or color to take inaccurately.
Step 2: Section
Divide the hair into the PRAVANA Standard 4 quadrants by taking a radial parting from crown to ear on both sides. Divide the front into two sections by taking a parting from crown to nose. Then divide the back into two sections by taking a parting from crown to nape dropping out your first diagonal back section.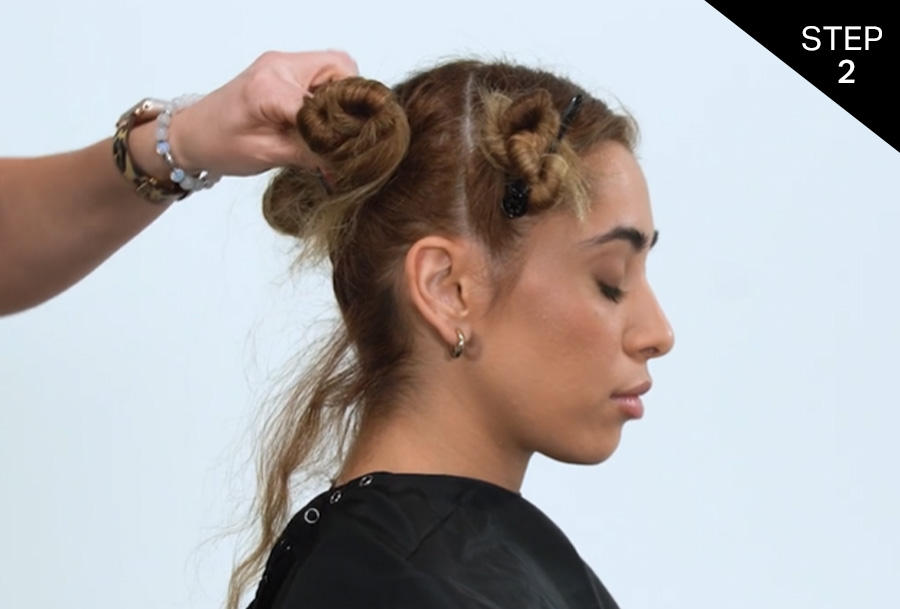 Pro Tip
Twist each section into a knot to keep long hair out of your way.
Step 3: Halo Highlight
Starting at the nape of the neck with diagonal back partings, take 3 back-to-back slices and apply the Lightening Formula. Next, continuing with diagonal back partings, take three back-to-back slices on the side of the face from the temple to the front of the ear. Finally, take 3 back-to-back foils in the front hair line for a Face Frame. Repeat on the other side.
Pro Tip
Leave out ½" at the top of each foil feathering the lightener leaving room for a tap root for a softer grow out.
Process the lightener at room temperature until you reach a Level 9. Shampoo using with Intense Therapy Cleanse and apply Silk Degrees Prep & Treat for 5 minutes. Rinse and dry the hair completely.
Step 4: Color Application – Highlight Overlay
Take a horseshoe parting from temple to temple around the top of the occipital bone. Apply the Overlay Formula to the lightened pieces.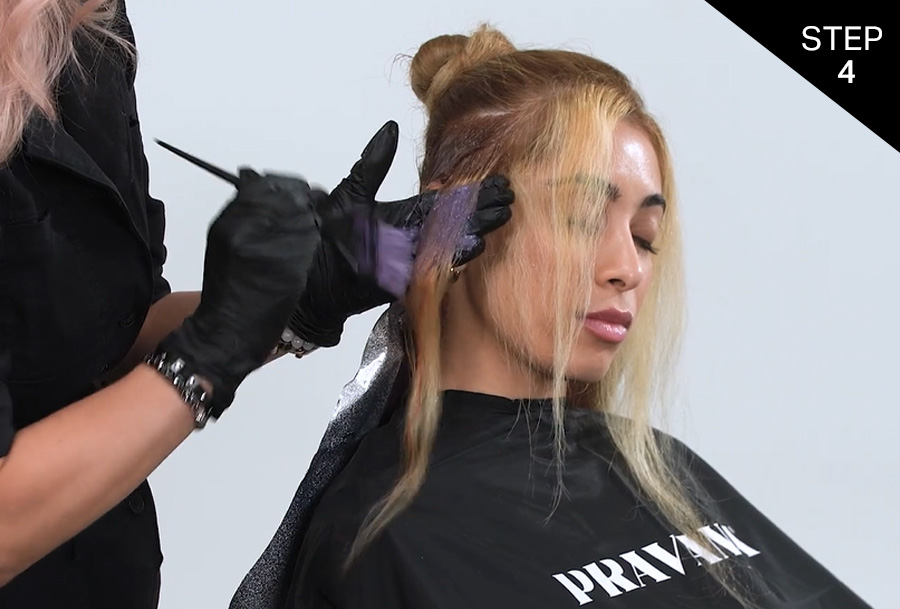 Step 5: Color Application – Tap Root and Base
Apply Base Formula 1 to the remaining hair underneath the horseshoe section. Then for the top section of the horshoe, apply Base Formula 2 to the first 1/2″ melted into Base Formula 3.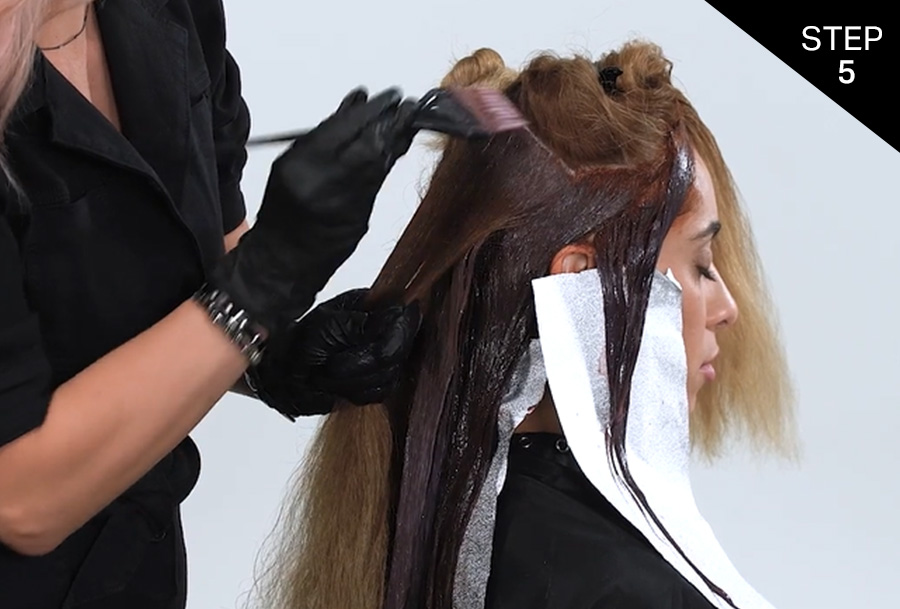 Process 30 mins at room temperature, then Cleanse and Condition with PRAVANA's Intense Therapy Regimen.
Step 6: Style
Style as desired. Tiffany detangled her model's hair with PRAVANA's Intense Therapy Leave-In Treatment and then applied PRAVANA's Hydra Pearl Oil from roots to ends for thermal protection up to 450 degrees before diffusing her natural curls.
Reveal